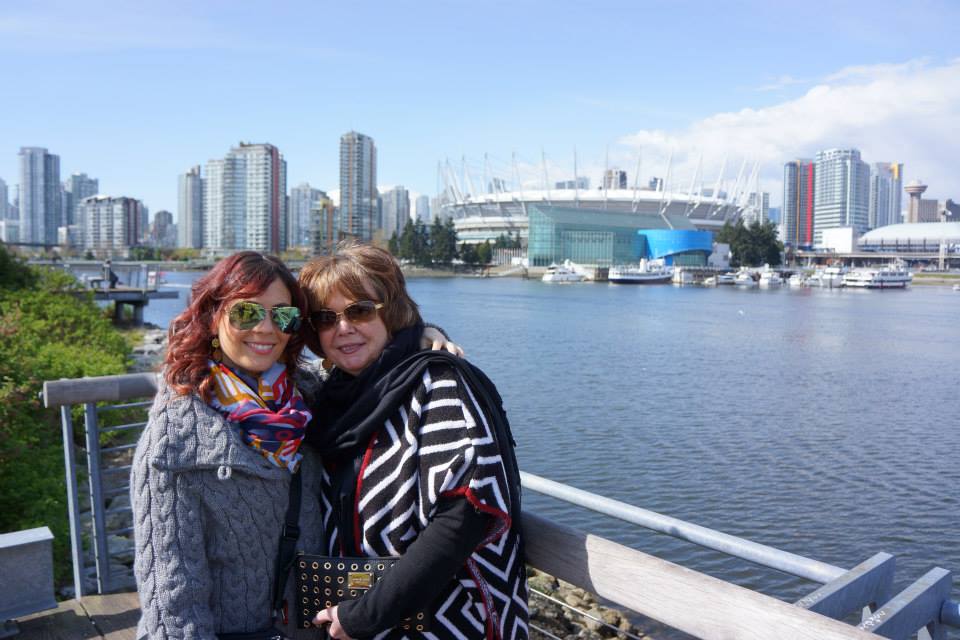 Kveta & Daniela Welcome You
To The Greatest Opportunity That Generates Unlimited
Income Working From Your Home!
Kveta Martucci Ruby Director and part of the
Million Dollor Club.
If I could only share one thing with you about me it would be
We love people and building relationships around the world.
The greatest gift from this industry is residual income, time
freedom,the personal growth and friendships we make.
Aside from that,We are from Kitchener,Ontario Canada and we
are working all over like California and Mexico. We have 1 child.
our hobbies are keeping fit,having quality time and traveling
around the world. The best thingabout having my own business
is it gives us the chance to reach our full potential and the freedom
to choose our own destiny. For me, it all started when we took
control of our lives 23 years ago. Coming from a traditional
business background it didn't allowus time with each other.
What hurt us more than any thing.Today we are very successful
financially and spend plenty of quality time. It took a lot of hard
work, but by focusing on my dreams and goals,I was able
to become successful. We found a company with
great Integrity, outstanding Products and a Pay Plan that gives
everyone a chance to own a profitable home-based business.
Your Success is Our Mission.
"USANA provides a business opportunity with which average people
can achieve personal freedom and financial independence by
following simple, proven steps. We are in our 23th year of
connecting motivated people with what they want through
USANA."


If you are not already a USANA Associate, how many new? USANA
How many Associates would you like us to place in YOUR USANA down
line after you join our USANA Team?:
USANA has been voted #1 for SEVEN straight years in the MLM Insider's Distributor Choice Awards.

NASDAQ: USNA



Dr. Wentz Recognized as one of Utah's Most Influential People.

Hello and Thank You For Stopping By...

Because you made it here, I assume that you are an action person...ready
for a change...ready to live life to its fullest...ready to have more
financial freedom and more time freedom.
Just like you, I was once searching for the perfect business to provide
that freedom -- and I found it. Now, my purpose is to genuinely help
you achieve the freedom you are searching for by showing you the
business that has worked for me.

I've learned that when a real "go-getter" wants to make a change in
their life - they want it NOW! If you're that kind of person - I'm available
for you. Please feel free to contact me anytime by using my
telephone number or email address listed at
martucci@golden.net

Evaluation Step #2 -
Click on the top of this page Opportunity it will provide a comprehensive
overview of the compensation plan.
I invite you to learn more about me, and to utilize some of the
educational (really awesome) resources available by following the
action steps on this page. Then, decide if you want to find out more about my business.

Our Team is growing at a fast pace and we are looking for a few
selected individuals who are coachable and want to make a major
change in their economic and health situation. Our Nutritional Products
will make a difference in your Health. Our highly effective
Compensation Program will make a change in your financial well being.
"Remember, as we look back on our lives its not the choices we made
that we regret, it is the choices we didn't make that hurt us the most!
GO FORWARD AND GROW! I look forward hearing from you soon.
IF this is YOU, please call 1-519-240-3451 Just go to the top lelth and click online presentation and complete the attached questionnaire...
If you have already been contacted by a USANA representative,
please DO NOT leave your information here. Please get back in
touch with the original personal that contacted you and they can
help you get started or get additional information. Thank you.
PS HOW DOES IT FEEL TO BE ONE PHONE CALL AWAY FROM
HAVING EVERYTHING YOU EVER WANTED?

We appreciate the time you have spent on our page, reading My story,
learning about the USANA compensation plan and USANA's wonderful
line of products. If you are a resident of the US or Canada, are not
already a USANA distributor, over the age of eighteen, and are not
currently working with a USANA distributor.
Please take the time to send us a email with you're mane address, phone number and best time to call you so we can follow up with you.

"WE DREAM OF A WORLD FREE FROM PAIN & SUFFERING." "WE DREAM OF A WORLD FREE FROM DISEASE." "THE USANA FAMILY WILL BE THE HEALTHIEST FAMILY ON EARTH." "SHARE OUR VISION. LOVE LIFE, AND LIVE IT TO ITS FULLEST, IN HAPPINESS AND HEALTH"